Hey guys!
STICKIED POST! ALL POSTS ARE UNDER IT!
This journal is now mostly friends only! Please comment to be added to my flist and feel free to add me to your friends list!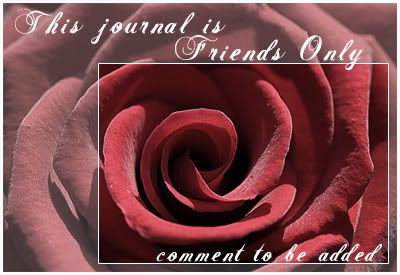 Beautiful FO banner made by
sirius_starr!
Most posts here, with the exception of memes, rants about TV shows, and a few other things, will be friends only.
For all of my fanfiction and original fiction, plus other random fandom-related things, please visit my new fiction journal at
venus_fiction
.
Mood:
In Love
Music: Breaking Free -- High School Musical OST